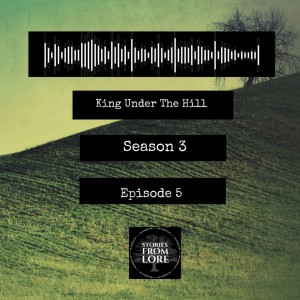 Sunday Feb 27, 2022
Season 3 Episode 5: Kings Under The Hill - Folklore of Sleeping Kings
Merry Met virtual traveler and welcome to Stories From Lore. A monthly podcast that invites you to 'Rewild Yourself Through Story,' by exploring nature, folklore and the stories it inspires. My name is Dawn Nelson and I am an author and professional storyteller.
'Kings Under The HIll' is this month's theme and for this episode have some ramblings from the hills with a very special guest, the ballad of  'Broomfield Hill', the folklore of mountains and barrows, kings and sleeping, and I'm telling the story of 'The King Asleep The Hill', an old English folktale.
A Little Note - On occasion there are dark folkloric characters explored in this podcast and so, as always,  I would recommend that you should listen through first before listening with younger members of your household.
Russell et al (1973), Folklore. Myths & Legends Of Britain, Reader's Digest.
Simpson, Jaqueline & Roud, Steve (2000) A Dictionary of English Folklore, Oxford University Press, Oxford.
"Footsteps, Concrete, A.wav" by InspectorJ (
www.jshaw.co.uk
) "01113 knight fight orginal.wav" and "01560 creepy metal creaks.wav" by RobinHood76 "DrawSword04.mp3" by Yap_Audio_Production "Digging with Shovel OWI.wav" by Allen2001 "Sword Fight.mp3" by 890troller  all from
freesound.org
With thanks to Clare Mansell for assistance with production.